•Handyman with Van' has been providing quality decorating, gardening, carpentry and general building services since its founding in 2004. In 2007 I began specializing in Bathroom, kitchens and bedroom work. It is my mission to provide the most cost effective solution which is honestly and realistically advised and priced, then swiftly executed, as a project to fit in with your plans. I believe the best way to achieve this goal is to provide the best customer service and satisfaction and do exactly what I say, when I am going to do it, and keep you informed at all times of progress.
Company Owner/Founder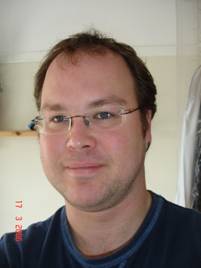 •I set up the company by rather falling into the business, for years I had been asked by friends and family on certain building related matters, most of these progressed into doing the work for them, so when the opportunity came to offer the services on a full time scale I jumped at the prospect, all advertising has been through word of mouth / repeat business and I have done some work for most of my friends, family members!
•I have a very high standard of work ethic, am very logical / good at solving problems and operate with a high level of integrity
On some occasions it has been necessary to employ others to work with me, but you will find for most of the time I prefer to work alone as I can maintain a very high standard of work.
•I have many contacts within the industry and am able to undertake all types of work from the simplest to most complex
I must mention my supportive wife Sharon, who has been there every step of the way, who has been a source of inspiration and understanding and I hope one day to hand over the business to my son Oliver and my daughter, Daisy.
Thank you, Mat